The Long Beach Peninsula is famous across the northwest as an incredible beach getaway during Washington summers, but did you know there are amazing things you must do on the Long Beach Peninsula during winter (or fall, or spring)? It's true! Read on for six amazing off-season adventures you must do!
Off-season Beach Activities
It may be winter, but in the Pacific Northwest we know this is not a reason to stop going to the beach. Moody clouds and hardly any people make it a wonderful destination autumn through spring!
Enjoy campfires on the beach
The Long Beach Peninsula is unique in that you can build a beach fire in the sand as long as it's away from the grasses. There's no better way to enjoy a winter sunset than next to a warm beach fire.
The best beach fires start with dry seasoned wood you bring yourself. On many beaches it's okay to burn the driftwood you find (which can burn A LONG TIME), but you'll want to be sure this is acceptable before doing so.
To the north on the Olympic Peninsula, the beach at La Push is fine for having an off-season beach fire, but directly next to the public or reservation beaches of La Push are also Olympic National Park beaches where fires are NOT allowed. Watch for signs or ask if you're unsure if you are in a place that allows beach campfires.
Winter beach-combing walks
You can also walk along this sandy beach for miles if you want to keep moving or if it's a rainy day. The Long Beach Peninsula is not as shelly as its sister beaches to the north in Ocean Shores, but the sand dollars and clam shells you'll find are truly Pacific Northwest prizes!
Driving on the beach off-season
Another fun and unique Long Beach activity is beach off-roading. That's right! You can even drive your car on the beach here! The long stretches of beach are perfect for taking a drive on the sand, as most of it is quite firm and safe for driving.
Tip: driving on the beach can be a fun experience, but be sure that 1.) you're driving in a legal/safe place and 2.) you take precautions to not get stuck in the sand. Check out beach driving tips here!
Long Beach kite flying
Even though summer might seem like the right time to fly kites at the beach, the winter and spring months provide some fantastic winds. Some of the best kite flying weather is in November and March. You'll want to dress VERY warmly and be sure that you have very strong kite string, but it's some of the best kite flying in Washington State.
Visit Cape Disappointment State Park
One of the most underrated of the many Washington State Parks, Cape Disappointment is the perfect destination for anyone looking for either a relaxing retreat or an adventurous getaway.
Camping or Glamping at Cape Disappointment
An excellent year round destination, Cape Disappointment has year round camping. If tent camping sounds a little extreme for winter then you can also rent one of their yurts, which is like camping but you have heat and a roof over your head!
Enjoying the Nautical Experience
Cape Disappointment sits at the mouth of the Columbia River which separates Washington and Oregon. It features a busy and tricky crossing for container ships, which is really interesting to watch during stormy winter weather! Cape Disappointment also has beaches, 8 miles of hiking trails and TWO lighthouses. This is the perfect place to learn about Washington's shipping and navigation history.
Note: did you know that Cape Disappointment State Park is part of the large system of Lewis and Clark National Historic Park? It's true!
Bike or Walk the Discovery Trail
Named for the Lewis and Clark Corps of Discovery that traveled to this area in the early 1800s, this 8 mile mostly flat and paved trail goes from the town of Illwaco north through Cape Disapointment State Park to Long Beach. Along the way you'll see beach, forest and towns. There are many access points so you can make this trip as long or short as you want.
Wildlife and Bird Watching Year-round
Washington State has so many bird species that it's overwhelming to observe them in the winter months. At any given moment you can be watching a great blue heron when an osprey dives down to get a get and then a bald eagle circles overhear. And the Long Beach Peninsula is the perfect place for this.
Visiting the Willapa Bay Wildlife Refuge
Long Beach Peninsula in winter has great bird watching opportunities! Willapa Bay Wildlife Refuge has multiple areas of trails around the estuary east of the peninsula. It also has some stands of old growth cedar trees. In addition to resident and migratory birds, herds of elk are known to roll through.
Wildlife Photography at Leadbetter Point State Park
On the north end of the Long Beach Peninsula, Leadbetter Point State Park is another good option. Both of these areas are recognized by the Audubon Society as important bird areas featuring lots of shorebirds and waterfowl. The long stretch of protected beach and low dune habitat is ideal for observing and photographing the many varieties of shorebirds.
Heads up: Dogs are NOT allowed at the north end of the park to protect snowy plover habitat.
Whale Watching from the Long Beach Peninsula
Even though the humpback and gray whales have certain times that they migrate in huge numbers, you can actually spy whales off the Long Beach Peninsula yearround. Gray whales are most commonly seen in the early fall and late spring months, but we've even spotted them in December!
The best way to spot migrating whales from the shore:
watch for large groups of circling birds (bait ball), as whales often surface near there
watch the horizon for clouds of mist from blow holes
on nicer days, watch about 200 yards offshore for breeches and flukes
While whale watching from shore isn't a guarantee of seeing whales, it's very common and is an easy way to observe some of the most spectacular wildlife of the Pacific Northwest!
Cranberry Farms on the Long Beach Peninsula
Cranberries are kind of a mysterious fruit to many, but not to Pacific Northwestern folks! The cool, mild climate is ideal for the cranberry industry to find a home here.
Visit a U-Pick Cranberry Farm
If you're lucky enough to be there during the fall season, then you can pick your own cranberries! While you think of people wearing hip waders and tromping through bogs to harvest cranberries, that's how it's done industrially. Bog fields can also be for u-pick cranberries as long as they aren't currently flooded. Visit Cranguyma Farms site for details!
This is a totally unique experience that is available in very few spots around the USA. Since cranberries are native to the Pacific Northwest, visiting a u-pick cranberry farm is about the most PNW thing you can do!

Experience and Learn at the Cranberry Museum.
The Cranberry Museum has lots of interesting information about how cranberries are grown and their history on the Long Beach Peninsula. Today we think of cranberries as a holiday staple, but they've been a part of Pacific Northwest life long before western expansion took over.
Tours are available April through December, but you can visit in the off-season as well. Just stop by the main building and begin your own self-guided tour.
Drink all the Cranberry Beverages
We highly recommend checking out Adrift Distillers, where you can try their amazing cranberry liqueur made with local cranberries. Also, local bars and restaurants embrace their cranberry heritage, so watch for unique menu items featuring this Pacific Northwest staple.
Note: did you know that Ocean Spray get's most of their cranberries from the Long Beach Peninsula? It's true! Every time you drink a vodka cran around the USA you're probably enjoying some beautiful Washington cranberry juice!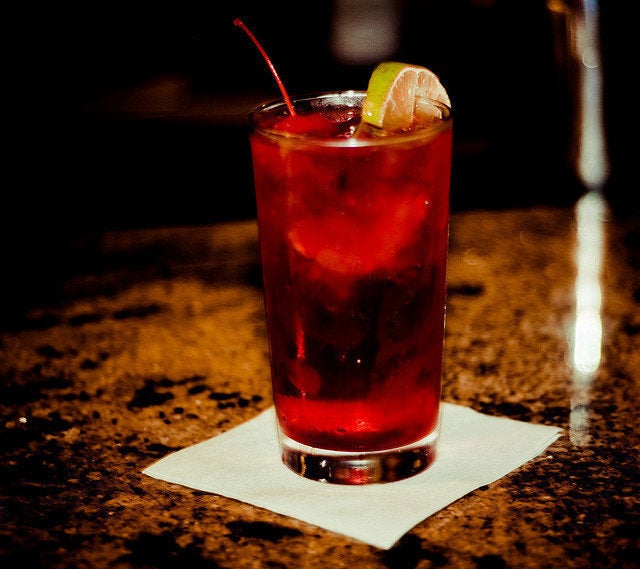 Shellfishing on the Long Beach Peninsula
Washington State has a very comprehensive fishing industry, from salmon and tuna, to crabs and clams. The Long Beach Peninsula has great options for amatuer fishermen, both guided and self-led.
Dig for Razor Clams
Razor clam digging is a very popular activity on the Long Beach Peninsula in winter. Crowds of people show up in the dark to dig this famous clam. You'll need digging equipment, but there are big lights on the beach to help with digging and lots of people to ask for advice! You'll also need a Washington shellfishing license.
Because digging for razor clams isn't an everyday activity and has set dates, you'll need to determine the upcoming openings for razor clams. To manage the droves of people and preserve the razor clam population, there are restrictions on both dates and TIME OF DAY to dig for razor clams.
Note: pay close attention to warnings relating to algae and red tide. You don't want to have a fun clamming experience and then get sick.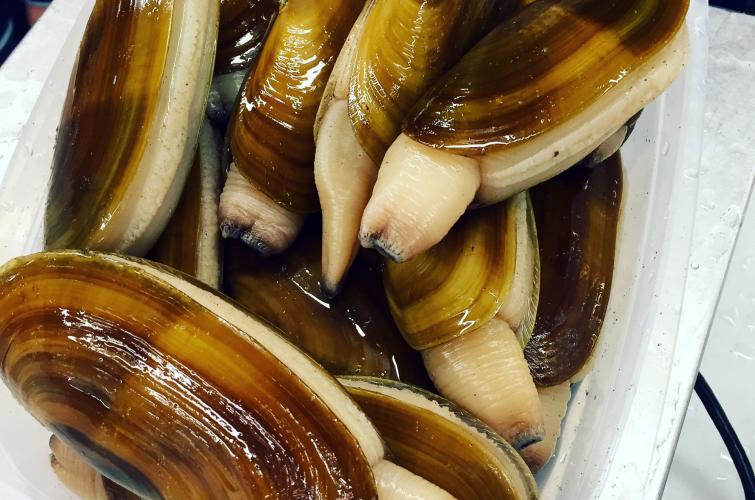 Dungeness Crabbing in Willapa Bay
The people of the Pacific Northwest don't realize how lucky we are when it comes to crabbing. Dungeness crabs are a top pick for shellfishing around the Long Beach Peninsula. While there are several options for locations to drop crab pots, Willapa Bay is one of the best and most peaceful.
Like with digging for razor clams, you do need a valid shellfishing license and you MUST adhere to rules and restrictions. Please do come enjoy the bounty of the Pacific Ocean off the Peninsula, but be sure that you're following rules and not over-fishing.
Note: even though Willapa Bay is open to crabbing year round, other parts of Washington aren't. Check the Washington Department of Fish and Wildlife site for details.
If you have any questions about anything we've recommended or have additional suggestions, please let us know! Email us at admin@travelolympicpeninsula.com or leave us a comment.